Engineering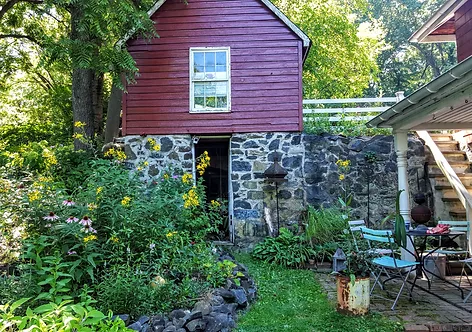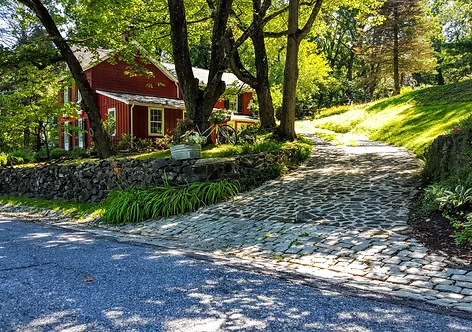 4efa05_9fb4547037c94084987f3a657633363a
4efa05_27035093185b437fabda507881e8db05
Storm Water Management Consulting
In a historic Baltimore City neighborhood subject to frequent flooding, DST&A performed a site analysis to provide practical solutions to reduce problematic stormwater runoff. We worked collaboratively with the homeowner to identify onsite issues and constraints. Ultimately, we made an array of prescriptive suggestions to mitigate flooding .
Environmental Site Design
For a retail center in Baltimore City, DST&A performed a site analysis to provide increased green space and stormwater management features to improve the environmental impact of a redeveloped parking area. We worked joinlty with the retail owner to identify desired enhancements and showcased their inclusion on site through micro-scale practices.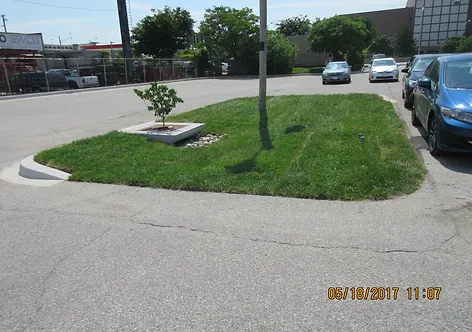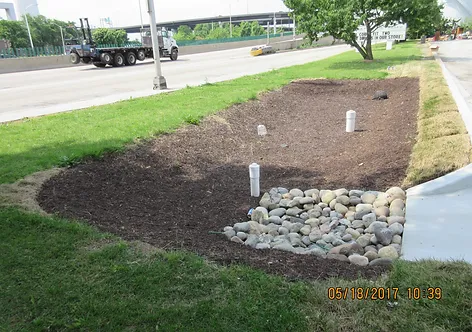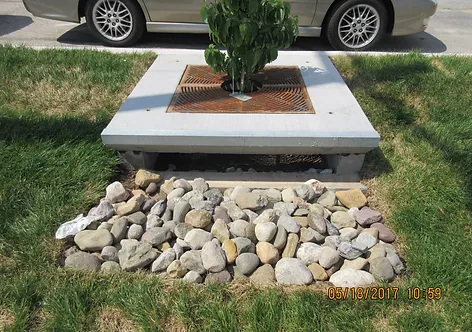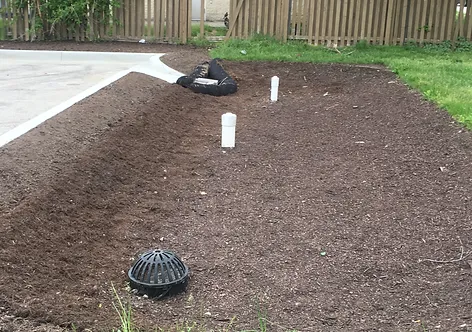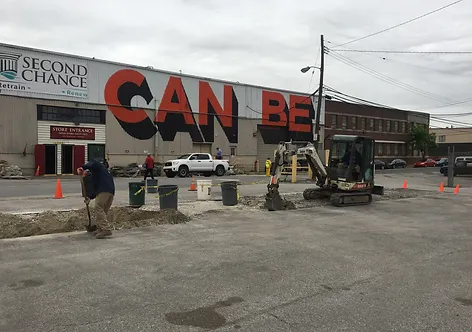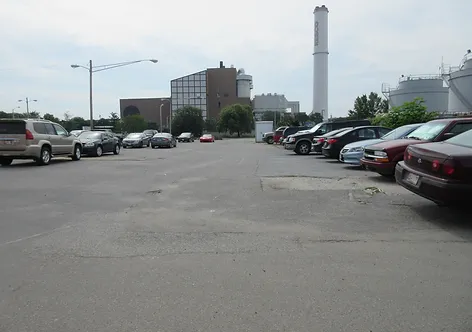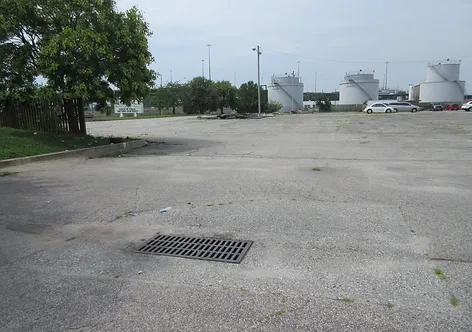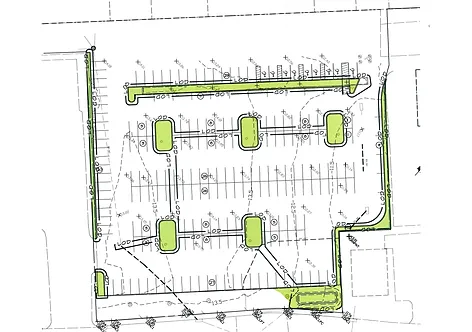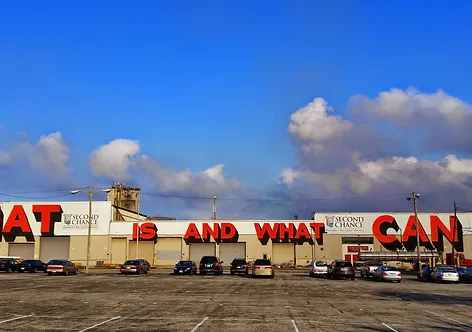 4efa05_d2e81ea1af9640a88f9318b0b2d10882_mv2_d_4608_3456_s_4_2
4efa05_19ad5b901f684f138f321a09f30c9d14_mv2_d_4608_3456_s_4_2
4efa05_0c5e2e3b8a674ec897d45f0144ca5b08_mv2_d_4608_3456_s_4_2
4efa05_819707a4d2844bb1bd4f0717035e128a_mv2_d_4608_3456_s_4_2
4efa05_6795745d99ed4812a5e8cb0bc2522bd1_mv2_d_4608_3456_s_4_2
4efa05_22a54ae700e041aeb1be81acd3d8ffb7_mv2_d_4032_3024_s_4_2
4efa05_0b58fdf9ea114c9a96cad800454a8e08_mv2_d_4032_3024_s_4_2
4efa05_ba06757fba0b4743892101d8bb1032b9_mv2_d_4608_3456_s_4_2
4efa05_ee440dce37a046a687308ae1304bb0ea_mv2_d_4608_3456_s_4_2
4efa05_ee0bd165b7af4e88a38e2dec3a92db1f_mv2_d_3300_2550_s_4_2
4efa05_c54f894600a7488d9e8dd4c6f11e8f24_mv2_d_5082_2686_s_4_2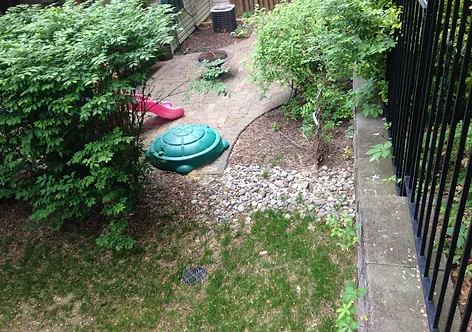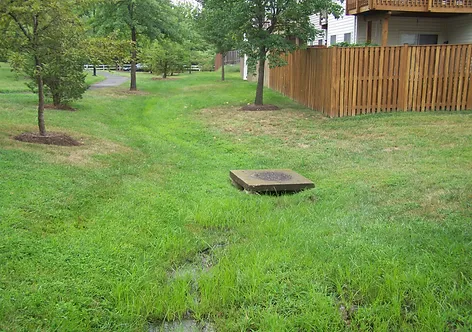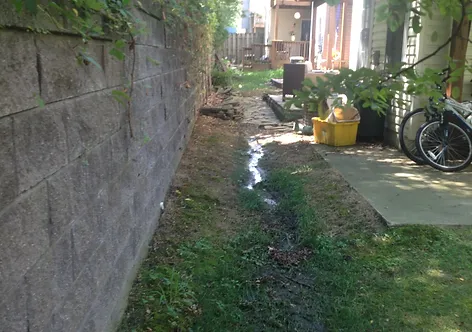 4efa05_5b9825d375c943a197a5bbc769df4cf5_mv2_d_3264_2448_s_4_2
4efa05_d5626c69a7ce40fda81740a298fc2e5d_mv2_d_3072_2304_s_2
4efa05_dd3e59e574b3483fa3766fb25036540f_mv2_d_2448_3264_s_4_2
Drainage Remediation Services
For a townhouse community in Edgewater, DST&A performed a site analysis to mitigate ongoing drainage issues. A new French Drain system created an improved flow path for the roof downspouts and provided relief for the saturated backyards. We worked collectively with the homeowner's association and contractor to ensure all expectations were communicated effectively and ensure the project was completed in a timely fashion.
Underground Stormwater Management
For an apartment community in Owings Mills, DST&A was able to implement an underground stormwater management facility to handle the drainage on an environmentally and spatially constrained site. We worked collectively with the stormwater structure 's company to ensure all necessary drainage and filtering design requirements were met while optimizing space and cost.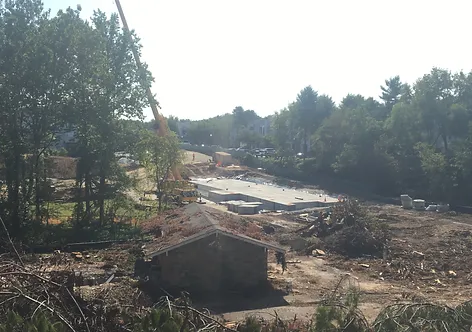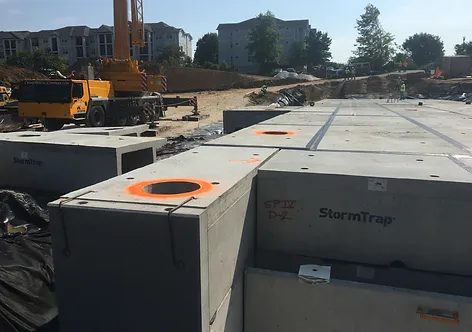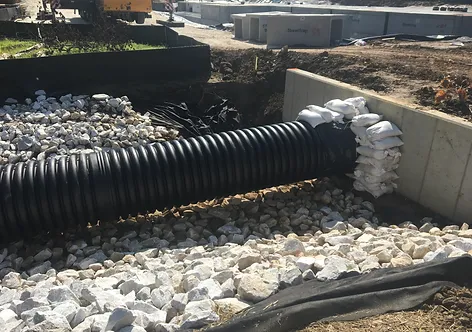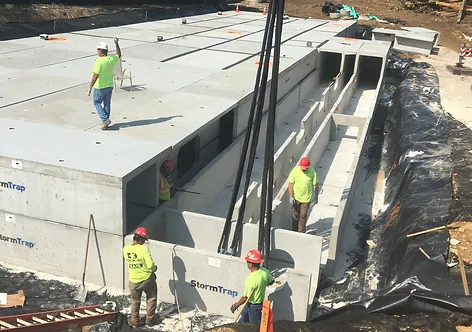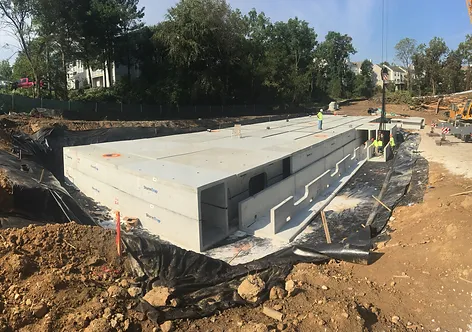 4efa05_b7bc12b545e945e9b8cf1dfea5263b0f_mv2_d_4032_3024_s_4_2
4efa05_15261653677f499d929d5dacd1dc8822_mv2_d_4032_3024_s_4_2
4efa05_ad2cb1df4bd6465e921ea3d0d520be0c_mv2_d_4032_3024_s_4_2
4efa05_b1212159baa14590a84f8aeb300a2c30_mv2_d_3024_4032_s_4_2
4efa05_b080dd46c14c4b7597dcd68de3fcaa2d_mv2_d_3024_4032_s_4_2
4efa05_03fbc3e6c7c04f44bd12e33ae941f4f5_mv2_d_7288_3942_s_4_2
Engineering
DST&A has extensive experience working with federal, state, county, and municipal agencies. We find innovative and cost-effective solutions to difficult land use problems. Our team's scope of engineering work includes:
Site Engineering

Preliminary site analysis
Feasibility study
Zoning, rezoning
Special exceptions, variances
Grading plans
Civil Engineering
Forensic Engineering
Expert Testimony
Water Resources Engineering

Stormwater plans and processing
Environmental Site Design (ESD)
Stormwater mitigation fee appeals