David Thaler bagpiper of the Inaugural Ceremonies of Elected Officials – Baltimore County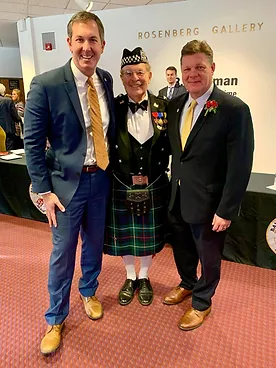 INAUGURAL CEREMONIES OF ELECTED OFFICIALS
BALTIMORE COUNTY
Goucher College, Baltimore, MD
On December 5th, 2022, David Thaler bagpiped members of the color guard on stage at Baltimore County's Inaugural Ceremonies of Elected Officials. The event took place at ten o'clock a.m. at Goucher College's prestigious Kraushaar Auditorium.
On that day, Judge Ruth Jakubowski administered the oath to the Clerk of the Court who then administered the oath to twenty-six remaining officials.
Among those officials was John A. "Johnny O" Olszewski, Jr, who was elected County Executive of Baltimore County for his second consecutive term.